Ear and Hearing Protection
Solutions to Suit Your Needs
If you are exposed to a high-noise environment and need hearing protection, we have a variety of custom options for you. Protect your ears from irreversible damage with custom-molded earplugs.
We also have a variety of custom earmolds for pilot headsets, and swimming, sleeping, and hunting.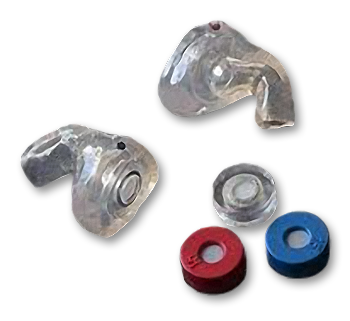 Musician Hearing Protection
Customization, Comfort & Protection
As a musician, you have a special need for hearing protection while still hearing the fidelity of the sounds you create. We provide both custom and non-custom musician earplugs and in-ear monitors for creating and listening to music. Turn life up, and take your music to the next level!
Audio Enhancement
Turn Up Your Musical Lifestyle
As an audiophile, you know your high standards when it comes to listening to music. That translates to a need for a higher level of audio equipment and earmold customization that we provide. Because the sky is the limit when it comes to audio equipment, we offer a broad selection to satisfy your taste for great quality sound.